Homer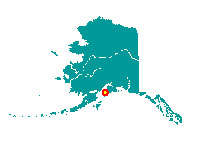 Homer, Alaska – Commercial and Sport Fishing – Maritime Personal Injury – Injured Crewmen
Homer, Alaska, is located at the south end of the Kenai Peninsula at the north opening to Kachemak Bay. Homer has a number of nicknames: Halibut Fishing Capital of the World, The End of the Road, and The Cosmic Hamlet by the Sea.
Western settlers discovered the presence of coal in the 1890s, and the town of Homer sprang up from there with a coal mine, dock, and railroad. It is an area still rich in coal. Nowadays, the main sources of revenue in Homer are commercial and sport fishing of halibut and salmon, tourism, and logging.
There are a lot of halibut charter boats operating out of Homer. This is good work for the crews and great fun for the sport fishers and tourists, but any work at sea can be dangerous. Whether you are crew on a sport or fishing vessel, you have rights to maintenance (basic living expenses similar to those incurred if you were still on the vessel), cure (reasonable medical care until maximum medical cure), and lost wages (pay through the end of your contract) if you are injured while employed on that vessel.
The attorneys at Stacey & Jacobsen, PLLC have over 75 years combined experience in maritime and Jones Act law, including hands-on experience working at sea. We can help you understand your rights if you are injured while working on a vessel. If you have been injured, please call for a free consultation.