Ilwaco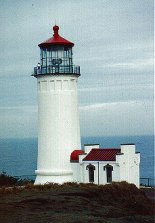 Ilwaco Maritime Injury Claims Lawyer.
Stacey & Jacobsen, PLLC maritime lawyers experienced in handling Jones Act injury claims for Washington Coast commercial fishermen. Representing injured maritime workers on all types of commercial fishing vessels.
Stacey & Jacobsen, PLLC is one of the nation's most experienced Jones Act injury law firms. They have recovered millions of dollars in compensation for their clients located in Washington, Oregon, Alaska and throughout the country.
Crewmen injured on fishing boats are protected by Federal maritime law. Crewmen who are injured or become ill in the service of their vessels are entitled to maintenance and cure in almost all cases. If the crewman is injured through negligence or unseaworthiness, the injured crewman is entitled to receive compensation for past and future lost wages, lost wage earning capacity, pain and suffering, loss of enjoyment of life, and vocational retraining cost.
Seamen working aboard ships and fishing boats are owed a duty by their employer to have a safe place to work. They are entitled to a seaworthy vessel, equipment that is reasonable fit for its intended purpose, and a competently crewed vessel. If you are injured through the negligence of a fellow crewman, you are entitled to compensation under the Jones Act. If a piece of equipment fails under normal and expected use the vessel is unseaworthy. The fact is that most accidents aboard ships and fishing boats can be prevented by reasonable simple safety precautions and reasonable maintenance. Your maritime employer owes you the duty to protect you from unreasonable risk of injury. The Jones Act is the law; it is there to protect injured fishermen and provide them compensation when they are injured.
If you have questions about your rights to compensation under Federal maritime law, contact one of the experienced maritime lawyers at Stacey & Jacobsen, PLLC for a free intitial consultation. They are highly experienced in handling all types of fishing accidents.