Tug Deckhand Injury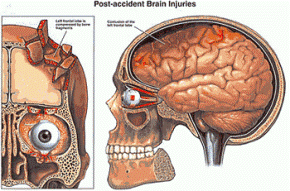 Defective equipment on a log barge resulted in M.S. being severely injured while working on a log barge in Alaska. The crew of the tug was preparing to anchor the barge when a three-foot-long pipe came loose from the head of the crane on the barge, dropping nearly 40 feet before striking M.S. in the head, fracturing his skull.
Because M.S. was a foreign seaman, injured in United States waters on a Canadian flagged vessel, the vessel owners argued that the Jones Act did not apply. However, even foreign seamen may bring suits for negligent injuries under the Jones Act. When a seaman is injured on a foreign-flagged vessel, or while working for a non-employer that is not located in the United States, you must determine what law will apply. The court applies a multi-factored test derived from the Lauritzen case to determine whether or not United States law should govern. Because the Jones Act provides liberal benefits to injured seamen, most foreign vessels require their seamen to sign employment contracts dictating that their injury claims are governed by the laws of a foreign country with less favorable benefits than the Jones Act.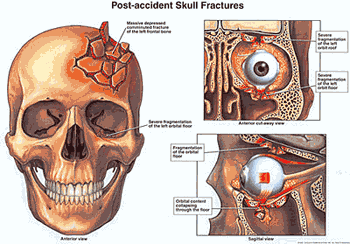 In M.S.'s case, under the Canadian Workers' Compensation Act, a worker injured in a country other than Canada may elect to opt out of the Canadian Workers Compensation system and pursue damages under the laws of the country where he was injured. The ability to opt out of the Workers' Compensation Act in Canada became the critical factor in the Alaska District Court's decision that the Jones Act applied to M.S.'s case. During litigation, it was also discovered that the log barge workers were working in the United States under special worker permits, allegedly because of their specialized knowledge in operating the log barges. The Canadian log barge workers were sponsored by a United States subsidiary of the owners of the Canadian tug boat.
Stacey & Jacobsen, PLLC represented M.S. in his Jones Act claim. The amount and terms of M.S.'s settlement are confidential. By establishing M.S.'s right to Jones Act benefits, M.S. was able to recover damages far in excess of what he would have been entitled to under the Canadian Workers' Compensation Act. In most cases where an injured worker has a choice between workers' compensation benefits and Jones Act benefits, his recovery will be greater under the Jones Act and federal maritime law. With the exception of fish processors in Alaska, most seamen are excluded from benefits under state workers' compensation programs.
Many states have established guidelines that prohibit a lawyer from communicating past successes or financial results obtained if that communication is likely to create an unjustified expectation about results the lawyer can achieve. We support those guidelines because no two death or personal injury cases are identical and because past success is not a guarantee of future success. While no law firm involved in handling difficult cases gets a successful result every time, over the years the lawyers at Stacey & Jacobsen, PLLC have successfully handled many diverse cases in many different courts. The verdicts and settlements included on this page are for informational use only. Nothing on this page should be construed as a guarantee of results. The results in any case relate to the particular facts and circumstances of the particular legal situation. Results can vary widely given similar facts and circumstances.